"*I started off near 275 pounds and on my two year surgiversary am down to 150 pounds! Thanks Dr. Yu!"
- Natalia *result may vary
Read My Story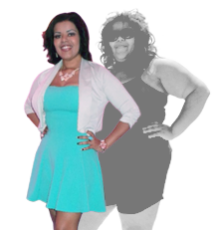 Our Weight Loss and Bariatric Surgery Options
At Texas Laparoscopic Consultants we recognize that each patient is unique, so we offer a wide range of services to meet the needs and goals of anyone seeking better health. Our programs and procedures can be catered to help patients whose weight loss goals are as modest as 30 pounds, as well as those seeking to lose several hundred pounds. Dr. Scarborough and Dr. Yu are each highly skilled in laparoscopic technique, allowing them to perform more minimally invasive surgery with faster recovery time. In addition to bariatric procedures, their skill and expertise is available to patients seeking a number of general surgeries. We also offer several non-surgical weight loss treatment options. The experienced team at TLC Surgery can help determine the best choice for you, as well as provide the support needed for a successful outcome. Explore the links below for details on all the options available.
Surgical Weight Loss Options
Non-Surgical Weight Loss Options
Other Procedures
Start Your Weight Loss Journey
If you have any questions, or would like to schedule a consultation, contact us today.
Texas Laparoscopic Consultants 1200 Binz St #950
Houston, TX 77004

WATCH OUR ONLINE
SEMINAR NOW
ONLINE STORE

SHOP NOW
Your BMI:
BMI < 20

underweight

BMI 20 - 24.9

healthy weight

BMI 25 - 29.9

overweight

BMI 30 - 34.9

obesity

BMI 35 - 39.9

severe obesity

BMI 40 - 49.9

morbid obesity

BMI > 50

super morbid obesity
THE TLC DIFFERENCE
Discover what sets TLC apart from other bariatric practices.
Learn more