White Chicken Chili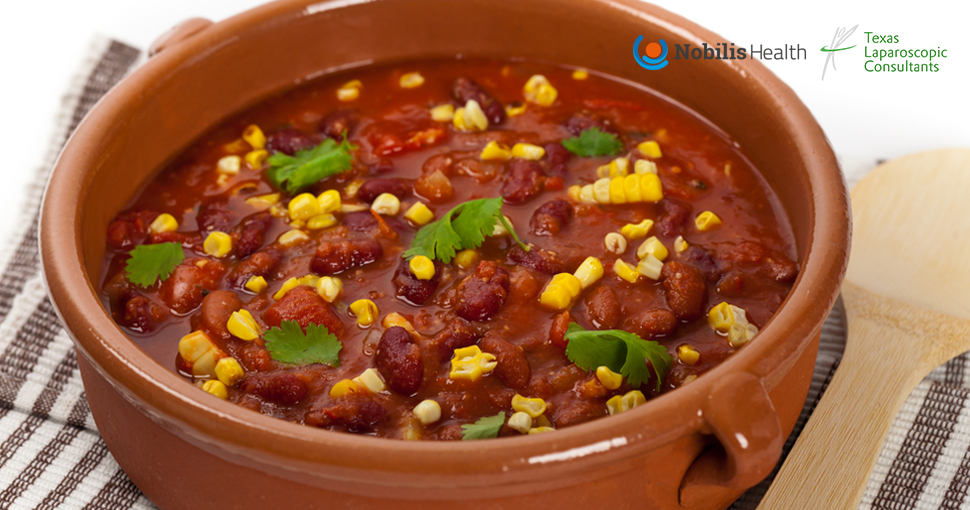 Ingredients
1-1 /2 boneless, skinless chicken breasts, 1 large onion, chopped (about 1 cup), 2 cloves garlic, minced
1 can (14 oz) chicken broth, 1 tsp. ground cumin, 1 tsp. dried oregano leaves, 1/2 tsp. salt
1/4 tsp. red pepper sauce, 2 cans (15.8 oz size) great northern beans
1 can (15.25 oz size) corn (chickpeas may be substituted), 2 Tbsp. Fresh cilantro, chopped
Instructions
Place chicken, onion, garlic, broth, cumin, oregano, salt, and red pepper sauce in a large pot. Add water to cover chicken. Cook on medium heat until chicken done. Use a meat thermometer in the largest part of the breast to insure that a safe temperature of 180° is reached. Remove chicken from the pan, shred and return to the pot. Add beans, cilantro and additional water if needed. Cook for an additional 20 minutes and serve. Makes 12 servings.

WATCH OUR ONLINE
SEMINAR NOW
ONLINE STORE

SHOP NOW
Your BMI:
BMI < 20

underweight

BMI 20 - 24.9

healthy weight

BMI 25 - 29.9

overweight

BMI 30 - 34.9

obesity

BMI 35 - 39.9

severe obesity

BMI 40 - 49.9

morbid obesity

BMI > 50

super morbid obesity
THE TLC DIFFERENCE
Discover what sets TLC apart from other bariatric practices.
Learn more