Patient Gallery
"Since having gastric bypass I have lost over 100 pounds and am much healthier and happier." - Janet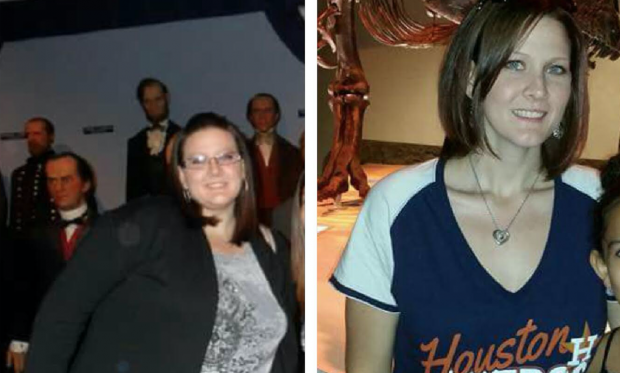 Janet's Story*
Procedure: Gastric Bypass Surgery
Weight Lost: Over 100 Pounds

I originally began my journey in 2011 and had Gastric Plication performed. It was not successful and I had some complications afterwards which resulted in me having the Plication revised to a gastric bypass in September 2014.
Since having gastric bypass I have lost over 100 pounds and am much healthier and happier. It has been quite a learning experience, and definitely not easy by any means. I am happy to say that I have a new outlook on life, and am able to enjoy little things like playing with my daughter at the park, or even just going to the Zoo and walking around all day without being exhausted within the first 20 minutes. Although my journey initially began 4 years ago, I only became successful with my weight loss this past year. It has not been easy, but has definitely been worth it. The picture on the left is me in 2011 before my first surgery, and the picture on the right is me in 2015 a year after my gastric bypass surgery!*
*Results will vary
Back To Gallery
*Results May Vary

WATCH OUR ONLINE
SEMINAR NOW
ONLINE STORE

SHOP NOW
Your BMI:
BMI < 20

underweight

BMI 20 - 24.9

healthy weight

BMI 25 - 29.9

overweight

BMI 30 - 34.9

obesity

BMI 35 - 39.9

severe obesity

BMI 40 - 49.9

morbid obesity

BMI > 50

super morbid obesity
THE TLC DIFFERENCE
Discover what sets TLC apart from other bariatric practices.
Learn more