TLC Blog
TLC Offers Up To $1,000 Off Obalon Gastric Balloon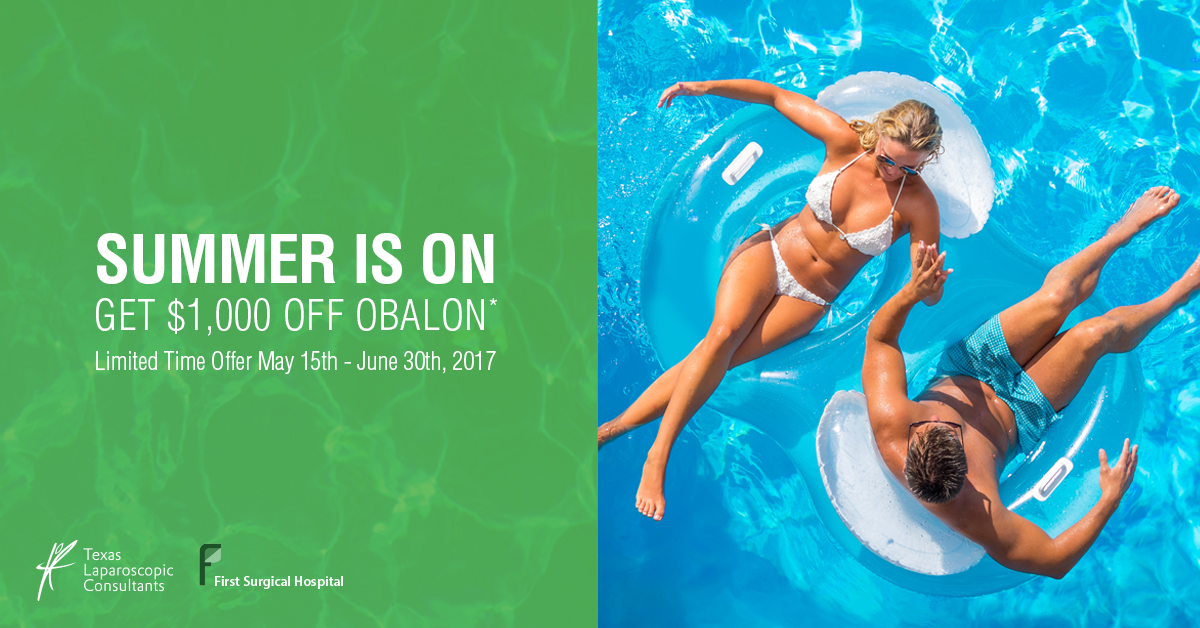 We are excited offer the Obalon® Gastric Balloon System, the FIRST and ONLY swallowable gastric balloon approved by the FDA to kickstart healthy weight loss. For a limited time, get up to $1,000 off* this non-surgical weight loss procedure with a $500 instant rebate and a $500 mail-in rebate. Offer valid May 15th – June 30th, 2017. *Terms and conditions apply. Click for full details.
Advantages of the Obalon 3-Balloon System
Effective Weight Loss: The Obalon Balloon System manages appetite by placing swallowable gastric balloons in the stomach so patients can feel full while eating less. Patients using the Obalon weight loss balloon system and diet and exercise program lost twice the amount as patients managing weight by diet and exercise alone. Patients using the Obalon Balloon System were shown to change eating habits and maintain long-term weight loss.
Non-surgical weight loss: The Obalon Balloon System works by patients swallowing the gastric balloon in a pill capsule. The capsule is attached to tiny tube which is used to inflate the gastric balloon once the capsule reaches the stomach.
No down time required: Patients usually resume normal activities immediately after the procedure and placement usually takes around ten minutes, making this procedure ideal for people on the go!
Interested in Obalon?
If you want to jumpstart your weight loss, 2017 is the year to achieve your goals! Contact us to schedule a consultation and learn more about the Obalon Balloon System.

WATCH OUR ONLINE
SEMINAR NOW
ONLINE STORE

SHOP NOW
Your BMI:
BMI < 20

underweight

BMI 20 - 24.9

healthy weight

BMI 25 - 29.9

overweight

BMI 30 - 34.9

obesity

BMI 35 - 39.9

severe obesity

BMI 40 - 49.9

morbid obesity

BMI > 50

super morbid obesity