Traveling Patients
Page Updated: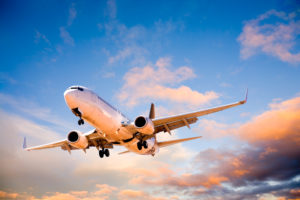 At TLC we welcome patients from across the country that travel to our practice for weight loss surgery. Our team is dedicated to helping each patient find weight loss success and our board certified bariatric surgeons Dr. Yu and Dr. Scarborough have performed more than 7,000 bariatric procedures.
Your Stay
If you are from outside Houston and traveling here for weight loss surgery, you'll find our vibrant city is full of hospitality options. Our staff will be happy to provide information to help you plan your trip as we routinely do this for our traveling patients. We have listed nearby hotels below for your consideration.
1. Hotel Zaza (Houston Museum District)
5701 Main Street, Houston, TX 77005
Phone: 1 (888) 880-3244
Medical Rates: starting at $199 plus tax per night (rates may vary)
2. Houston Marriott Medical Center/Museum District
6580 Fannin Street (Driveway Entrance on 1730 Dryden Rd), Houston, TX 77030
Phone: (713) 796-0080
Medical Rates depend upon availability: starting at $199 plus tax per night (rates may vary)
After Your Surgery*
Some bariatric surgeries are better suited for traveling patients due to shorter recovery times, and each person may recover at different speeds. We will monitor your recovery in our surgical facility, and if everything is normal, discharge you to the care of your travel companion to take a car or taxi back to your hotel. The following day you will have a post-op appointment to check on your recovery.
If you are going home by car, you may be free to leave as soon as your doctor has approved you for travel, which will be discussed in your post-op appointment. If you are flying, we may recommend a longer waiting period before returning home, which will also be confirmed by your doctor in the post-op appointment. Patients who have non-surgical procedures such as ESG may be able to leave as soon as 2 days after their procedure, while patients undergoing laparoscopic surgical procedures such as gastric sleeve may need to remain in Houston for up to a week after surgery.
If you have any questions about the post-op timeline or travel options, call our office at (713) 493-7700.
*Individual Results May Vary
Contact Us to Help Schedule Your Travel
We understand you may have questions about different weight loss procedures, or the timeline for your procedure. Call or email us to discuss your questions and take the first step to a healthier life. Our staff is ready to help.
The TLC Surgery Doctors have either authored or reviewed and approved this content.

WATCH OUR ONLINE
SEMINAR NOW
ONLINE STORE

SHOP NOW
Your BMI:
BMI < 20

underweight

BMI 20 - 24.9

healthy weight

BMI 25 - 29.9

overweight

BMI 30 - 34.9

obesity

BMI 35 - 39.9

severe obesity

BMI 40 - 49.9

morbid obesity

BMI > 50

super morbid obesity