Medically Supervised Weight Loss Program
Page Updated: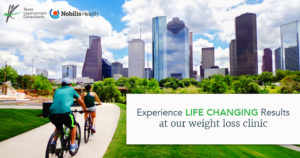 The Houston Weight Loss Clinic at TLC
Texas Laparoscopic Consultants is proud to serve patients in the Houston area with comprehensive weight loss solutions and personalized treatment plans.
Medically Supervised Weight Loss at TLC's Houston Weight Loss Clinic
The Medical Weight Loss program at our clinic combines proven techniques and current technology with the knowledge and understanding of an experienced team of medical professionals. This non-surgical approach can benefit patients who are not candidates for bariatric surgery, those who are interested in weight loss procedures and would like to try a non-surgical approach first, and bariatric surgery patients who are required by their insurance plan to participate in a medically supervised diet prior to weight loss surgery approval. Medically supervised weight loss is a dynamic approach in which patients work closely with our doctors and registered dietitians. Your medical weight loss plan may include:
Body Analysis using InBody570®
Customized low-calorie diet
Nutrition education
Lifestyle guidance
Exercise recommendations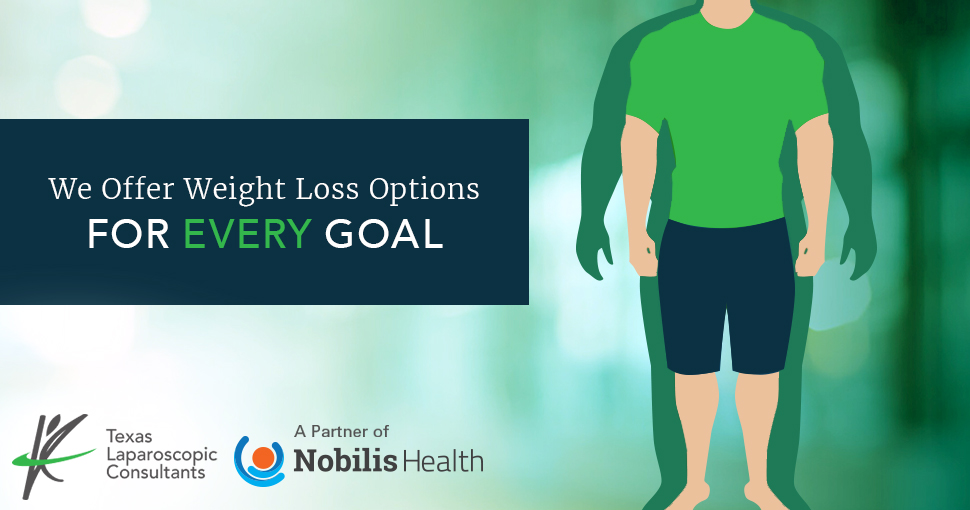 Weight Loss Solutions
In addition to medically supervised weight loss plans, we also offer non-surgical weight loss procedures. Our doctors can evaluate your medical history, health, and weight loss goals to determine which option may be best for you.
Prescription Medications for Weight Loss
There are a variety of prescription medications available that can help patients lose weight. Our experienced Houston weight loss doctors may recommend a medication in addition to a surgical or non-surgical weight loss procedure, or as part of a medically supervised weight loss program. Each medication contains different active ingredients and your doctor will evaluate your medical history, your health, and your weight loss goals to determine if a weight loss medication may be right for you. Weight loss medications are intended to be used alongside a healthy diet and exercise plan. Medications we offer include:
Adipex
Adipex, also known as Adipex-P, is a phentermine based appetite suppressant that can help patients lose weight by encouraging a reduced calorie intake.
Belviq
Belviq utilizes an active ingredient called lorcaserin to target the serotonin receptors that affect appetite. This weight loss pill can help patients control appetite and feel full with less food.
Contrave
The active ingredients in Contrave, bupropion and naltrexone, work to control the body's food cravings. Cravings are one of the top reasons weight loss attempts fail, and Contrave can help patients stay on track.
Saxenda
Saxenda is an injectable medication for adults with obesity or weight-related medical conditions. It is dispensed using a preloaded injection pen and is sometimes referred to as a "weight loss shot."
Qsymia
Qsymia is a dual action weight loss medication that contains phentermine and topiramate, two active ingredients that work together to reduce appetite and promote weight loss.
Non-Surgical Weight Loss Options
Weight Loss Clinic FAQ – Frequently Asked Questions About Weight Loss
Why Choose a Weight Loss Clinic?
You probably wouldn't try to fix a broken leg on your own, and you do not have to try to lose weight on your own either. If you have been disappointed by diet and exercise programs that don't work, or frustrated that you are unable to maintain weight loss, then the weight loss experts at our clinic may be able to help. We have experience and specialized training that can help you meet your goals.
How Do I Find a Weight Loss Clinic Near Me?
We have helped many patients in the Houston area live healthier, more active lives. If you are looking for a weight loss clinic near you, take time to research and find a weight loss center that has:
Experienced Staff Our doctors are board certified surgeons with years of specialization in weight loss and an experienced team that includes patient navigators and registered dietitians.
Varied Options Weight loss is never one-size-fits-all. We offer a variety of options and personalized care to ensure your weight loss plan is right for you.
How Do I Figure Out if a Medical Weight Loss Program is Right for Me?
The best way to determine if a medical weight loss program or non-surgical weight loss procedure is right for you is to schedule a consultation at our weight loss clinic. Check out our Am I A Candidate? Guide to learn more.
Can I Afford a Weight Loss Clinic?
Health is the most priceless thing that we can possess, but we know that patients need weight loss care to fit their budget. We accept a variety of health insurance plans and we also partner with medical lenders that offer financing. Learn more about weight loss payment options.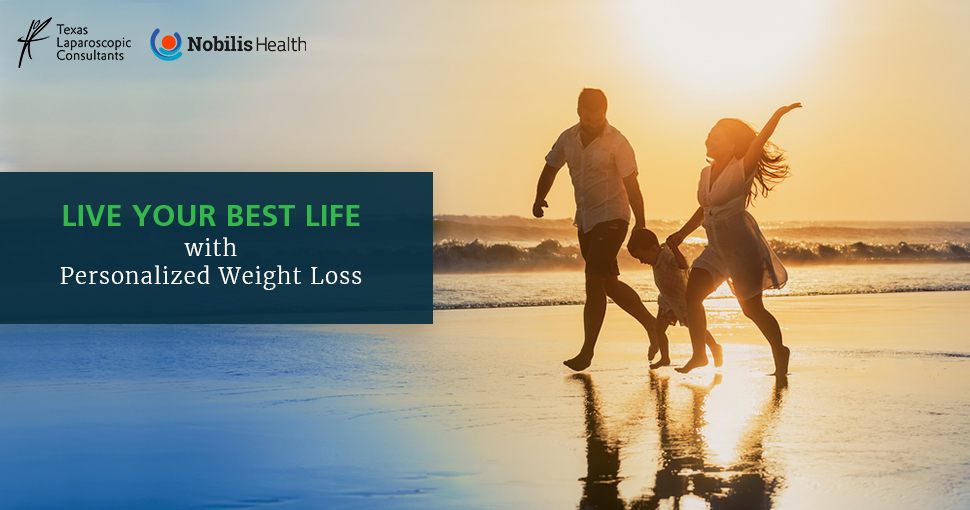 Contact the TLC Weight Loss Clinic in Houston, Texas
Start your weight loss journey today. If you have any questions or would like to schedule a consultation, call us at (713) 893-5141 or click here to email us.
The TLC Surgery Doctors have either authored or reviewed and approved this content.

WATCH OUR ONLINE
SEMINAR NOW
ONLINE STORE

SHOP NOW
Your BMI:
BMI < 20

underweight

BMI 20 - 24.9

healthy weight

BMI 25 - 29.9

overweight

BMI 30 - 34.9

obesity

BMI 35 - 39.9

severe obesity

BMI 40 - 49.9

morbid obesity

BMI > 50

super morbid obesity