Endoscopic Sleeve Gastroplasty
Endoscopic Sleeve Gastroplasty, also referred to as ESG, is an effective and minimally invasive weight loss option. This innovative procedure uses an endoscope inserted through the mouth to reduce the size of the stomach, to promote weight loss without any external incisions.


No cutting, stapling, scarring or wounds
Life Changing Weight Loss, No Surgery Required*
To perform the Endoscopic Sleeve Gastroplasty, our doctors insert an endoscope, which is a flexible tube with a camera attached, into the mouth down into the stomach. We then use an endoscopic suturing device to reduce the size of the stomach. When the stomach is smaller, there is less capacity for food allowing for the patient to feel fuller while consuming less. The patient will lose weight as less calories are consumed.

On average, patients reduce excess body weight by over 50% in one year*
May help improve comorbid conditions such as Type 2 Diabetes, sleep apnea, hypertension, high cholesterol, and joint pain

Quicker recovery, patients resume normal activities the next day

Involves no external sutures and no external scarring

Less postoperative pain, indicates reduced need for painkillers compared to traditional surgical weight loss procedures
How Does it Work?
It's Simple!
Endoscopic Sleeve Gastroplasty is similar to a traditional gastric sleeve surgery because it reduces the stomach size to restrict the amount of food a patient can eat. However, unlike a surgical sleeve procedure, the Endoscopic Sleeve Gastroplasty is performed without any incisions and part of the stomach is not removed.
Am I a Candidate for Endoscopic Sleeve Gastroplasty?
If you have struggled to lose weight through diet and exercise, and you are seeking a non-surgical option to lose a significant amount of weight, you might be a candidate for the Endoscopic Sleeve Gastroplasty (ESG). During a consultation, our experienced surgeons will discuss your weight loss goals and evaluate your health to determine the best option for you.
Traveling to Houston
for Endoscopic Sleeve Gastroplasty
We welcome patients from across the country, many who visit us for the Endoscopic Sleeve Gastroplasty. Our team is dedicated to helping each patient find weight loss success and our board certified bariatric surgeons Dr. Yu and Dr. Scarborough have performed more than 7,000 bariatric procedures.
Endoscopic Sleeve Gastroplasty is an ideal bariatric procedure for traveling patients because our surgeons are experienced in performing ESG and it has a short recovery time compared to other surgical weight loss procedures. ESG is a non-surgical procedure that uses an endoscopic suturing device to reduce the size of the stomach and helps patients lose weight by reducing the amount of food they consume. Patients may resume regular activities and routines within 24 to 48 hours, making it possible to complete the procedure and recovery in less than one week.*
Plan Your Travel Arrangements
Weight Loss is Within Reach
Endoscopic Sleeve Gastrectomy Self-Pay Package
When you invest in the Endoscopic Sleeve Gastrectomy, you're investing in yourself. Our self-pay price for the Endoscopic Gastric Sleeve is $12,100 and can be financed with payments as low as $258 per month.
Monthly payment is based on purchase price alone, excluding taxes and interest. Patients must qualify via an approved independent medical lender. Loan offers are given by independent lenders based on approved credit and not everyone will qualify. The lowest possible financing price is $258 per month for 60 months, with current lender terms and conditions for the advertised purchase price for applicants with qualifying credit.
While the endoscopic gastric sleeve is not covered by insurance, we partner with a variety of medical financing lenders that specialize in competitive interest rates and fast approvals. Apply for financing via phone or online with the following lenders.
View Finance Options
Self-Pay Packages as Low as
*Estimated monthly payment for those who qualify
It's Time to Live Life Fully
Contact Us to Kick-Start Weight Loss Today
Our experienced surgeons and staff provide support to make your new lifestyle an empowering journey! The first step toward reclaiming your health is to schedule an appointment. Contact us today or call us at (713) 354-9976 to schedule a consultation and learn more about the endoscopic gastric sleeve.
Maintaining Weight Loss After
Endoscopic Sleeve Gastroplasty
ESG is a tool for weight loss and part of a complete lifestyle change needed to maintain long term weight loss. While the procedure can successfully help patients lose weight, additional positive lifestyle changes need to be made in order to develop healthy habits. Our experienced surgeons and staff provide support to make your new lifestyle an empowering journey!
Contact Us to Get Started Today!
Healthy Lifestyle Changes That Help Promote and Maintain Weight Loss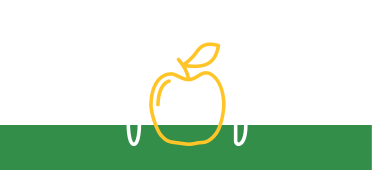 Meal Planning
Our experienced dietitians provide meal plans for post-procedure patients and share healthy recipes to help you stay on track.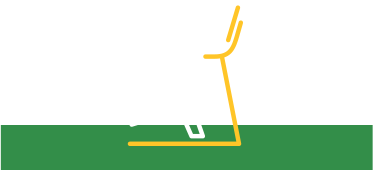 Exercise
Find a fitness routine you enjoy and can commit to doing consistently.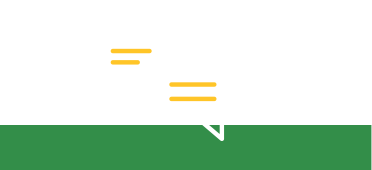 Support
Attend support groups to stay motivated.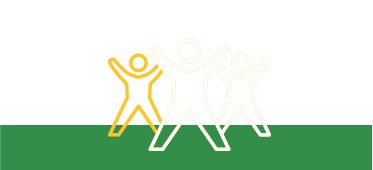 Stay Inspired
Connect with us on our Facebook page as a resource for inspiration, healthy recipes, and weight loss tips. Remember we are always here for you! Call us to schedule an appointment with one of our doctors if your weight loss stalls.
Pre and Post Surgery Diet Timeline
Pre-Surgery: Liquid Diet

1 Week Before Surgery
Protein Shakes (60-80mg protein daily)
Look for +20g protein, <5g sugar, <250calories per serving
Ready to Drink/ Pre-Made Shakes (Premier Protein, Muscle Milk, Myoplex, OhYeah!)
Protein Powders (mixed with water, low fat milk, unsweetened soy milk/almond milk)
Clear Liquids
Look for <50calories, <5g sugar per serving
Water, Propel, PoweradeZero, Crystal Light, MiO, decaf coffee/tea, herbal tea
Sugar free jello, sugar free popsicles, Store bought/Home made broth
No carbonated drinks/sodas, no fruit juice, no food
Post-Surgery Diet
Day 1-2:
Sip on clear liquids (same clear liquid options as pre-op)
Do not consume: Gatorade, carbonated, caffeine, protein, vitamins
Day 3-14 (2 weeks):
Full Liquids (Thick Liquids)
Work towards 64oz water, 60g protein from protein shakes daily
Pureed/Strained low-fat soups (no meat chunks)
Smooth low-sugar greek yogurt (Oikos Triple Zero), sugar-free pudding
Day 15-28 (weeks 3 and 4):
Pureed Foods
Start vitamins
Work towards 64oz water, +60g protein daily
Protein: shakes, mashed scrambled eggs, mashed fish, pureed chicken, yogurt, cottage cheese
Fiber: mashed beans/avocado, pureed veggies/fruits (carrots, peaches, etc.), plain oatmeal
Weeks 5 and 6:
Chopped Soft Solid Foods
Aim for 64oz water, +60g protein daily
Protein: shakes, soft chopped meats, eggs, string cheese, deli meats, yogurt
Fiber: beans, chopped cooked veggies, peeled fruits, high-fiber crackers (Triscuits)
Week 7 and beyond:
Chopped Solid Foods (Maintenance Phase)
Aim for 64oz water daily, +60-80g protein daily
Protein: shakes, chopped meats/eggs, low-fat dairy
Fiber: crisp tender veggies, fruits with peel on, shredded salads
*Individual Results May Vary
¹ Clinical Gastroenterology and Hepatology January 2017 Volume 15, Issue 1, Pages 37–43.e1