Gastric Sleeve Surgery
Page Updated:
The Gastric Sleeve procedure is highly effective in treating obesity¹. Gastric Sleeve, also known as sleeve gastrectomy, vertical gastric sleeve or gastric sleeve resection surgery, is an excellent option for those who struggle with excess weight and haven't had success with traditional methods of diet and exercise.
TLC Surgery specializes in a comprehensive approach to weight loss. Our skilled and experienced bariatric surgeons have helped thousands of people with procedures such as the Gastric Sleeve.* Call us at (713) 493-7700 or contact us by email to begin your weight loss journey today.
How Does Gastric Sleeve Work?
The Gastric Sleeve restricts food intake by reducing the size of the stomach. Additionally, studies have shown that this procedure reduces ghrelin, which is a hormone that is responsible for hunger and cravings². This surgery is typically done laparoscopically, which may minimize scarring and lead to faster recovery time.* During the procedure, the surgeon removes approximately 70% of the stomach. The new, smaller stomach is tube shaped and retains the natural openings at the top and bottom. The newly shaped stomach fills quickly, so patients feel satisfied with much smaller amounts of food. Gastric Sleeve does not require repositioning of the intestines and does not involve any devices, and is widely regarded as a safe and effective surgery which can also help treat conditions such as Type 2 Diabetes, sleep apnea, and hypertension³.
Benefits of Gastric Sleeve*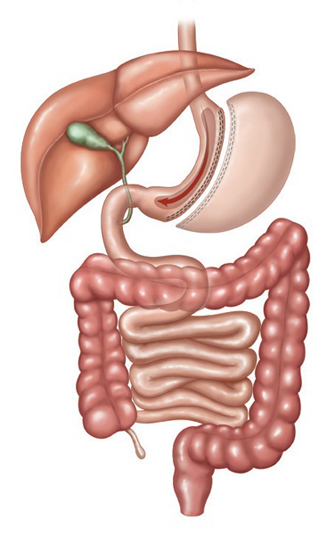 Reduction in the hunger hormone Ghrelin
Many patients with Type 2 Diabetes see improvement in their disease²
Improvement in conditions such as sleep apnea, hypertension, high cholesterol, and joint pain³
Digestion is not altered, so postoperative vitamin deficiencies are minimal
Better success rates than diet and exercise alone, with average weight loss of 60% of excess body weight¹¹
Endoscopic Incisionless Sleeve Gastroplasty
Endoscopic Sleeve Gastroplasty, also known as the non-surgical sleeve, is an innovative and minimally invasive procedure for weight loss. It is similar to a traditional gastric sleeve surgery because it reduces the stomach size to restrict the amount of food a patient can eat. However, unlike a surgical sleeve procedure, the Endoscopic Sleeve Gastroplasty (ESG) is performed without any incisions and part of the stomach is not removed. To perform ESG, our doctors insert an endoscope, which is a flexible tube with a camera attached, into the mouth to access the stomach. We then use an endoscopic suturing device to reduce the size of the stomach. Endoscopic Sleeve Gastroplasty may be an option for patients who are interested in an incisionless approach to effective weight loss.
Does Insurance Cover Gastric Sleeve?
Many insurance plans cover weight loss surgery, but navigating the different requirements and coverage details can be difficult. We have a team of experts who have successfully helped many of our patients obtain coverage through their provider. We offer a free insurance check to all of our patients who want to learn more about their coverage options. Click here for a free insurance check.
What if My Insurance Plan Doesn't Cover Gastric Sleeve?
We have partnered with medical financing lenders to provide our patients with an easy way to finance their surgery. Monthly payments can make it possible to invest in better health, even without insurance. Some patients who do have insurance coverage decide to self-pay to avoid pre-requisites and waiting times that may be mandated by insurance companies. Click here to learn more about financing options for weight loss surgery.
Maintaining Weight Loss After Gastric Sleeve
Gastric Sleeve surgery is a powerful tool for weight loss and it can be the first step in a total transformation to better health, increased confidence, and a more active lifestyle. Weight loss surgery is a tool to help patients shed excess weight, and our team is dedicated to providing the support necessary for our patients to succeed in their journey and reach their goals. It is important to make lifestyle changes to maintain weight loss. Steps that may promote successful weight loss include:
Developing healthy eating habits
Maintaining a fitness and exercise routine
Utilizing a supportive community
Making an appointment with your physician or dietitian if your weight loss stalls
Keeping in touch with our team to assure that you stay on track
Staying motivated with new fitness tips, healthy recipes and weight loss inspiration, which you can find on our Facebook Page
View Big Rich's Weight Loss Surgery
Risks and Recovery
Gastric Sleeve has been extensively studied and is generally regarded to be a safe and effective procedure that has the potential to treat many life threatening obesity related diseases. However, it presents the same risks as any routine surgical procedure. Patients may experience some pain and discomfort after surgery which will be managed with medication. Generally speaking, patients who receive successful laparoscopic Gastric Sleeve are able to resume day-to-day activities after one week.* Patients will need to commit to follow up appointments so that our team can check progress and provide support for their new, healthier lifestyle.
Am I A Candidate For Gastric Sleeve?*
If you are overweight and have tried unsuccessfully to lose weight, you may be a candidate for the Gastric Sleeve procedure. There are a number of factors to consider when contemplating weight loss surgery and our experienced team is available to discuss all your options with you. Contact us today to learn more about the Gastric Sleeve, to use our free insurance check or to schedule an appointment.
View Our Patient Photos*

*Individual Results May Vary
Kick Start Your Weight Loss Today*
Patients often say that their only regret is not having weight loss surgery sooner. If your weight is affecting your health, or if you are tired of struggling with obesity, then call us at (713) 493-7700 or click here to email us today. Our team of compassionate and experienced weight loss experts would be honored to help you start your journey to better health.
View Our Free Online Seminar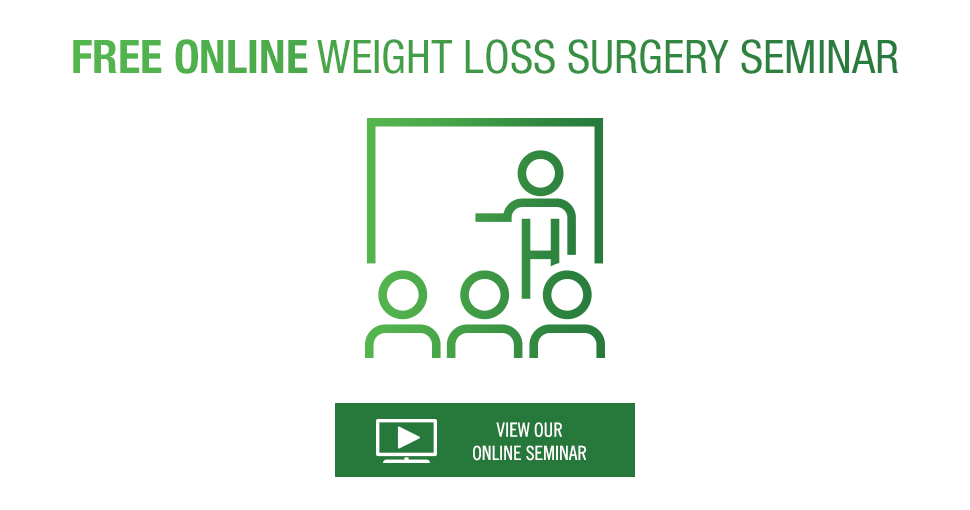 *Individual Results May Vary
¹Surgery for Obesity and Related Diseases (SOARD), the Official Journal of the American Society for Metabolic and Bariatric Surgery March–April, 2014 Volume 10, Issue 2, Pages 243–249
²World Journal of Gastroenterology 2015 Nov 7; 21(41): 11804–11814
³Canadian Journal of Surgery 2013 Feb; 56(1): 47–57
¹¹ Journal of Minimum Access Surgery. 2016 Jul-Sep; 12(3): 220–225
The TLC Surgery Doctors have either authored or reviewed and approved this content.

WATCH OUR ONLINE
SEMINAR NOW
ONLINE STORE

SHOP NOW
Your BMI:
BMI < 20

underweight

BMI 20 - 24.9

healthy weight

BMI 25 - 29.9

overweight

BMI 30 - 34.9

obesity

BMI 35 - 39.9

severe obesity

BMI 40 - 49.9

morbid obesity

BMI > 50

super morbid obesity