Patient Gallery
I just want to give a big thank you to Dr. Yu for changing my life forever!!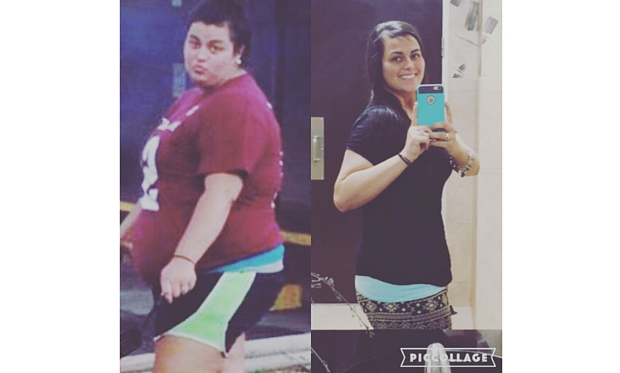 Bridgette's Patient Story*
Procedure: Gastric Sleeve
Weight Lost: 115 lbs

"When I decided to change my life I was a nervous wreck even trying to do research on what weight loss surgery would be best for me. My aunt gave me Dr.Yu's phone number and website and told me to look him up and read some of the stories that are posted on here so I did and I set up an appointment and do a consultation. What could it hurt? When I started my weight loss journey I weighed 305.2 pounds and was at a point in my life where I didn't think anything would help me and no one could fix the problem that I had gotten myself into. I had surgery on May 27, 2015 going in at 286 pounds. I was on a liquid diet for 19 days prior to having surgery and I will admit, it was a long, hard 19 days, but I wanted this surgery so I fought my way through the hard times. Since my surgery, I have lost 115 pounds and went from a size 22-24 pants to a size 13-14 pants and size 2x shirts to a M-L shirt. I will have to say this was one of the best decisions I have made in my life. It has made me a more confident woman than I was before. I will be getting married on July 8, 2016 to the man of my dreams. Don't ever let someone tell you not to go through with your dreams of having a healthier lifestyle because you will regret it. If I had to do it all over again I would have done it a lot sooner than I did. I can't wait to see how much more weight I lose before my 2 year surgery anniversary. My goal weight is between 150 to 160 and then I plan to have skin surgery to fix all the sagging skin. I just want to give a big thank you to Dr. Yu for changing my life forever!!*
*Results will vary
Back To Gallery
*Results May Vary

WATCH OUR ONLINE
SEMINAR NOW
ONLINE STORE

SHOP NOW
Your BMI:
BMI < 20

underweight

BMI 20 - 24.9

healthy weight

BMI 25 - 29.9

overweight

BMI 30 - 34.9

obesity

BMI 35 - 39.9

severe obesity

BMI 40 - 49.9

morbid obesity

BMI > 50

super morbid obesity
THE TLC DIFFERENCE
Discover what sets TLC apart from other bariatric practices.
Learn more