Patient Gallery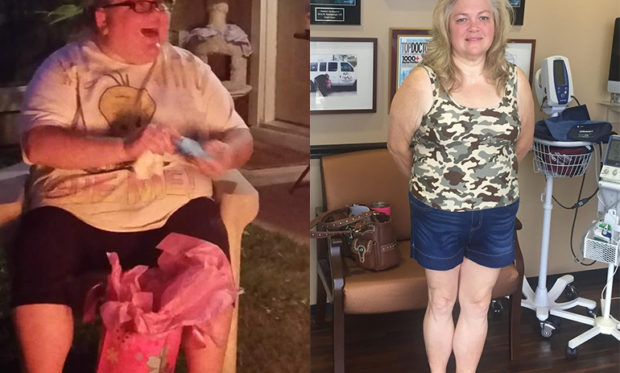 Laura's Patient Story*
Procedure: Gastric Sleeve (one year visit since sleeve)

Laura lost 100 pounds in 12 months and went from a size 32 to a 12. She is exercising daily, preparing healthier meals and is much happier with her new size. She says that the best part of her weight loss is that her "Clothes are cheaper – spent 80 per pair of Lane Bryant jeans and now only 20 bucks on jeans at old navy"!
Back To Gallery
*Results May Vary

WATCH OUR ONLINE
SEMINAR NOW
ONLINE STORE

SHOP NOW
Your BMI:
BMI < 20

underweight

BMI 20 - 24.9

healthy weight

BMI 25 - 29.9

overweight

BMI 30 - 34.9

obesity

BMI 35 - 39.9

severe obesity

BMI 40 - 49.9

morbid obesity

BMI > 50

super morbid obesity
THE TLC DIFFERENCE
Discover what sets TLC apart from other bariatric practices.
Learn more