Patient Gallery
"I wouldn't change my decision for anything in the world."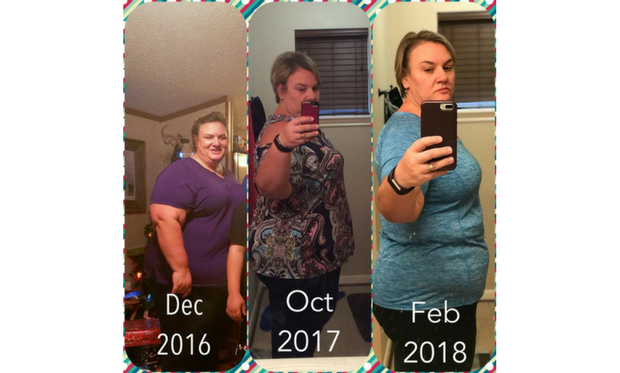 Monica's Patient Story*
Procedure: Gastric Sleeve
Weight Loss: 150 lbs.

In May 2016, I would come home from work in the evenings and couldn't even see my ankles because they were so swollen. I thought that it was from being on a steroid eye drop for my dry eye. I decided to make an appointment to see what was wrong. After the appointment, it was determined that my sleep apnea was acting up, and the swelling wasn't from being on a steroid.
That evening is when my husband and I had a long talk, and decided it was time to do something about my weight. I was at my heaviest weight of 390 pounds when I made an appointment to see Dr. Yu. I was a size 26/28. The moment that I walked into the office for the appointment I didn't feel embarrassed because I knew I needed help to lose weight. I was motivated when I left the appointment, and knew in 4 weeks my life would change for the better for not only my family but myself.
Currently at about 8 months from surgery, I am down 150 pounds and weigh 240. I am currently in a size 14/16 tops and 16 jeans. My support system has been wonderful. I now have tons of energy to do things that I wasn't able to do with my husband and son. I wouldn't change my decision for anything in the world.
Back To Gallery
*Results May Vary

WATCH OUR ONLINE
SEMINAR NOW
ONLINE STORE

SHOP NOW
Your BMI:
BMI < 20

underweight

BMI 20 - 24.9

healthy weight

BMI 25 - 29.9

overweight

BMI 30 - 34.9

obesity

BMI 35 - 39.9

severe obesity

BMI 40 - 49.9

morbid obesity

BMI > 50

super morbid obesity