Baked Tomato Egg Cups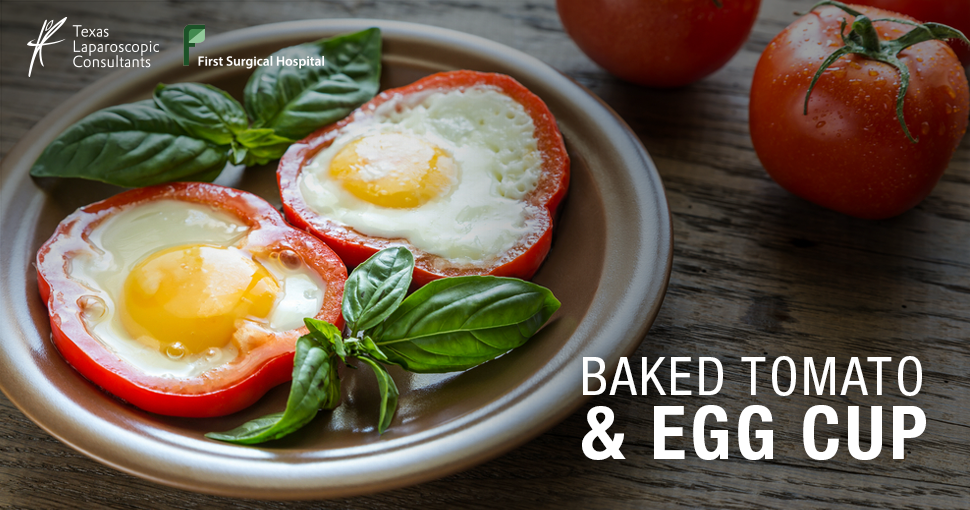 Ingredients:
3 Roma Tomatoes, halved and seeded
6 Eggs
Salt and pepper to taste
Fresh Basil, chopped (optional)
Directions:
Preheat oven to 450℉

Place tomatoes on a baking sheet.

Crack eggs and gently place one in each tomato half.

Season with salt and pepper.

Bake for 6-7 minutes for runny eggs or 8-10 minutes for soft set.

Remove from the oven and top with fresh chopped basil.

Enjoy!

WATCH OUR ONLINE
SEMINAR NOW
ONLINE STORE

SHOP NOW
Your BMI:
BMI < 20

underweight

BMI 20 - 24.9

healthy weight

BMI 25 - 29.9

overweight

BMI 30 - 34.9

obesity

BMI 35 - 39.9

severe obesity

BMI 40 - 49.9

morbid obesity

BMI > 50

super morbid obesity
THE TLC DIFFERENCE
Discover what sets TLC apart from other bariatric practices.
Learn more