Baked Tomato Egg Cups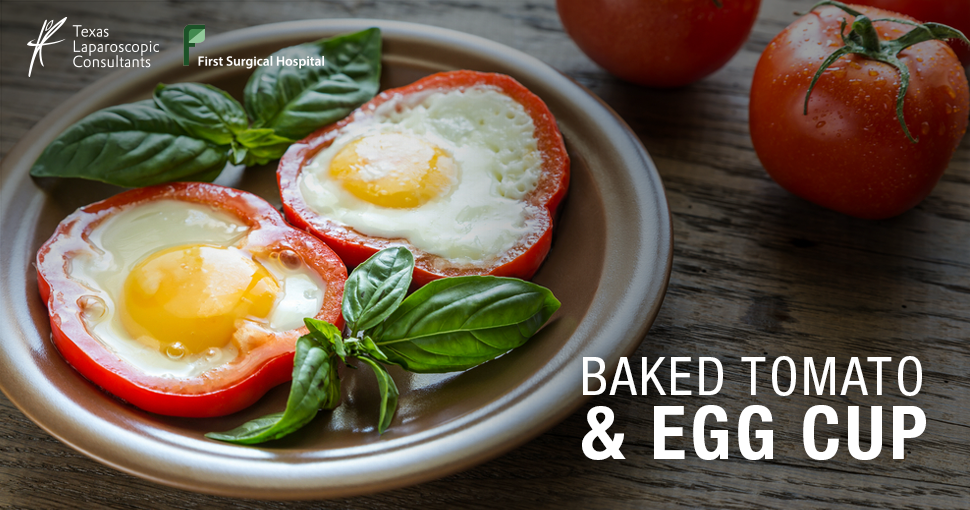 Ingredients:
3 Roma Tomatoes, halved and seeded
6 Eggs
Salt and pepper to taste
Fresh Basil, chopped (optional)
Directions:
Preheat oven to 450℉

Place tomatoes on a baking sheet.

Crack eggs and gently place one in each tomato half.

Season with salt and pepper.

Bake for 6-7 minutes for runny eggs or 8-10 minutes for soft set.

Remove from the oven and top with fresh chopped basil.

Enjoy!
The TLC Surgery Doctors have either authored or reviewed and approved this content.

WATCH OUR ONLINE
SEMINAR NOW
ONLINE STORE

SHOP NOW
Your BMI:
BMI < 20

underweight

BMI 20 - 24.9

healthy weight

BMI 25 - 29.9

overweight

BMI 30 - 34.9

obesity

BMI 35 - 39.9

severe obesity

BMI 40 - 49.9

morbid obesity

BMI > 50

super morbid obesity