Breakfast Eggs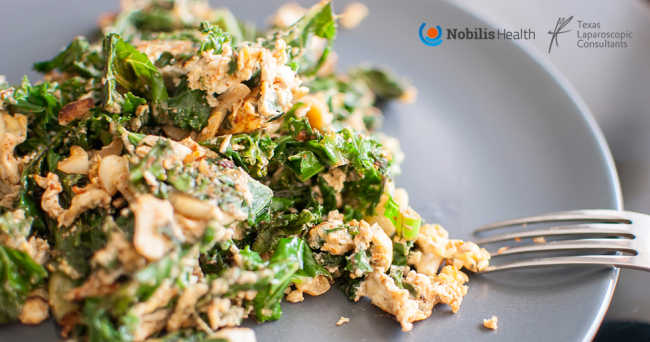 Ingredients
4 egg whites
splash of skim milk
1 small onion, chopped
1 cup fresh spinach, chopped
2 tablespoons parmesan cheese
Instructions
Lightly coat a skillet with non stick cooking spray and heat to medium.  Add onion and sauté until light brown, then add spinach.  While onion is cooking, wisk together egg whites and cheese.  When spinach is slightly wilted, add egg and cheese mixture and scramble.  Serve warm.
**For puree diet, omit cheese and blend in blender with a splash of skim milk for moisture.

WATCH OUR ONLINE
SEMINAR NOW
ONLINE STORE

SHOP NOW
Your BMI:
BMI < 20

underweight

BMI 20 - 24.9

healthy weight

BMI 25 - 29.9

overweight

BMI 30 - 34.9

obesity

BMI 35 - 39.9

severe obesity

BMI 40 - 49.9

morbid obesity

BMI > 50

super morbid obesity
THE TLC DIFFERENCE
Discover what sets TLC apart from other bariatric practices.
Learn more