Patient Gallery
"My daughters look to me as an example of health and fitness now."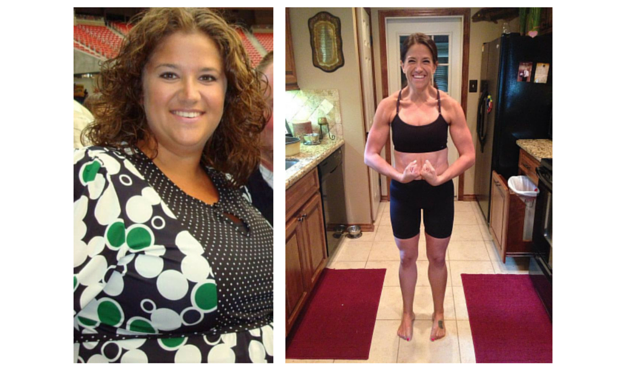 Emily's Patient Story*
Procedure: Gastric Bypass
Weight Lost: 150 lbs.

On March 23, 2010, I had RNY Gastric Bypass surgery performed by Dr. Yu. When my journey to weight loss began, I was 278 pounds and on 12 prescriptions, morbidly obese with several comorbidities. My surgery completely changed my life. Three and a half years post op, I have lost nearly 150 pounds and am maintaining a healthy weight of 132 at 5'6". I incorporated my nutrition guidelines from my surgery with fitness now and have never been this strong or healthy in my entire life. I have gained confidence and self esteem not just from improving myself physically, but also because I set goals and worked to achieve them. Exercise is actually fun for me and I work out between 5-10 hours every week doing CrossFit and power lifting. My daughters look to me as an example of health and fitness now. I was able to change above and beyond what was expected of me through hard work and dedication. I hope to inspire others to do the same. Weight loss surgery is not a cure, but it IS a tool that can help you change your life if you are willing to do your part!*
*Results will vary
Back To Gallery
*Results May Vary

WATCH OUR ONLINE
SEMINAR NOW
ONLINE STORE

SHOP NOW
Your BMI:
BMI < 20

underweight

BMI 20 - 24.9

healthy weight

BMI 25 - 29.9

overweight

BMI 30 - 34.9

obesity

BMI 35 - 39.9

severe obesity

BMI 40 - 49.9

morbid obesity

BMI > 50

super morbid obesity
THE TLC DIFFERENCE
Discover what sets TLC apart from other bariatric practices.
Learn more