TLC Blog
FloraVantage Control – Probiotic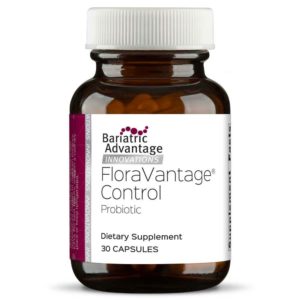 Weight loss is a multi-faceted approach. Along with proper nutrition and daily physical activity, new findings show that modifying the bacteria in our gut may improve weight loss outcomes, specifically with the strain Bifidobacterium lactis (B-420) found in Bariatric Advantage's new probiotic FloraVantage Control. Taken daily for at least 6 months, studies resulted in an improved body composition ratio of fat mass to lean muscle mass, reduced waist size as well as suppressed calorie intake. Optimize your health and reach your weight loss goal by adding Bariatric Advantage FloraVantage Control today! Call our office to find out more on how supplements can impact your body weight and fat regulation.

WATCH OUR ONLINE
SEMINAR NOW
ONLINE STORE

SHOP NOW
Your BMI:
BMI < 20

underweight

BMI 20 - 24.9

healthy weight

BMI 25 - 29.9

overweight

BMI 30 - 34.9

obesity

BMI 35 - 39.9

severe obesity

BMI 40 - 49.9

morbid obesity

BMI > 50

super morbid obesity
THE TLC DIFFERENCE
Discover what sets TLC apart from other bariatric practices.
Learn more