TLC Blog
Obesity, Pregnancy and Weight Loss Surgery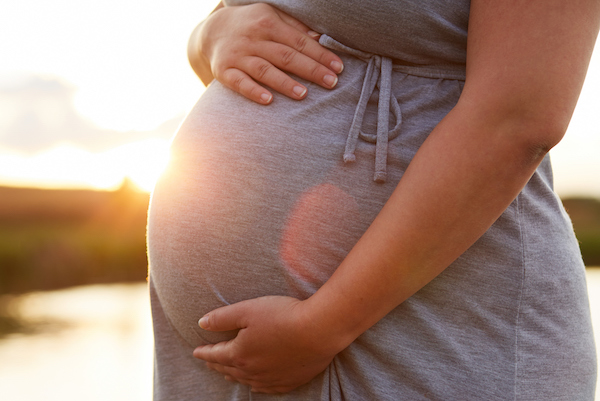 There is a worrisome connection between excessive body weight and pregnancy. Many overweight women find it hard to conceive. Others become pregnant but develop serious health problems, and may pass health problems on to their babies. Luckily, studies have shown that weight loss surgery can boost fertility and improve health conditions, increasing the chances of a healthy mom and baby.
Here, the Texas Laparoscopic Consultants team explains what you need to know about obesity, pregnancy and weight loss surgery.
Obesity Affects Fertility and Pregnancy
Unfortunately, being overweight can compromise fertility. Studies have found that obese women are at a higher risk of infrequent/irregular ovulation and menstruation. Obesity can also impair the outcomes of assisted reproductive technologies (e.g., in-vitro fertilization). And, men that are overweight are more likely to have low testosterone levels and experience frequent erectile dysfunction.
Obese women that do become pregnant are more likely to experience problems during pregnancy (e.g., gestational diabetes, pre-eclampsia) and childbirth than women of a normal weight. Miscarriages and stillbirths are more common among women that struggle with obesity. Babies born to overweight mothers are at a greater risk of high birth weight, cardiovascular disease, diabetes, metabolic and psychological disorders (e.g., ADHD, depression, anxiety).
Postpone Pregnancy Until After Weight Loss Surgery
There is good news: women that lose a substantial amount of weight via surgical treatment or another technique are more likely to have healthy pregnancies and babies. At a healthier weight, women are less likely to experience problems during pregnancy and childbirth. The rate of miscarriages and stillbirths is smaller in women after bariatric surgery, compared to women that are obese. Women that have had weight loss surgery are less likely to need a C-section. And, according to the American Society for Metabolic and Bariatric Surgery, children born to mothers that have had weight loss surgery are less likely to be obese themselves.
Timing is important when becoming pregnant after weight loss surgery. Ideally, a woman should wait 18 months to two years after surgery before conceiving. This gives her body a chance to fully recover from surgery and lose the majority of excess weight. Also, waiting at least 18 months protects the mother and baby from potential malnutrition. As a woman rapidly loses weight after bariatric surgery, doctors recommend careful birth control use to prevent pregnancy.
Learn More about Pregnancy after Weight Loss Surgery
For more information about obesity, weight loss surgery and pregnancy, please Contact the Texas Laparoscopic Consultants team. Call (713) 766-4814 or send us an email today.

WATCH OUR ONLINE
SEMINAR NOW
ONLINE STORE

SHOP NOW
Your BMI:
BMI < 20

underweight

BMI 20 - 24.9

healthy weight

BMI 25 - 29.9

overweight

BMI 30 - 34.9

obesity

BMI 35 - 39.9

severe obesity

BMI 40 - 49.9

morbid obesity

BMI > 50

super morbid obesity