TLC Blog
Celebrity-Inspired Fitness Trends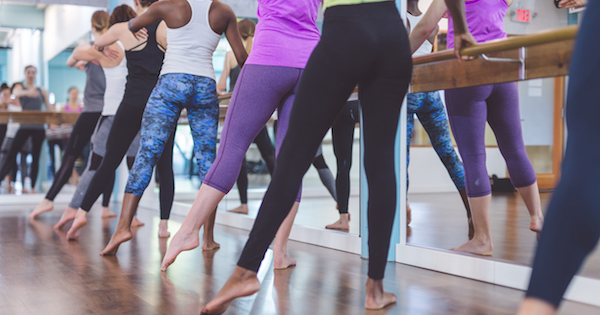 In our last blog post, the Texas Laparoscopic Consultants team talked about ways to motivate yourself to work out. In today's blog post, we are sharing new and creative exercise trends that have gained the devotion of A-list celebrities. Check out our list below, and if a particular class catches your eye, use Google to find offerings in your area.
Barry's Bootcamp
Loved by Kim Kardashian, Carrie Underwood and Katie Holmes
Barry's Bootcamp has attracted a cult-like following, perhaps because it is known as the "1,000-calorie workout" (meaning one workout can burn as many as 1,000 calories!). A combination of cardio and strength training, the bootcamp-style workouts involve sprints on the treadmill and strength training moves. Classes either work the entire body or target specific areas; for example, "Butts & Legs" and "Hard CORE Abs" are two popular offerings.
Aerial Fitness
Loved by Gwyneth Paltrow, Pink
One of the most daring fitness trends involves being suspended in the air and performing stretches or acrobatic movements. Popular aerial fitness classes include aerial yoga and circus-inspired classes. Celebrities go wild for the anti-gravity fitness movement.
Aqua Cycling
Loved by Beyoncé
The concept is simple, yet genius! Spin class, set in the pool with waterproof bikes. Excellent for all fitness levels, aqua cycling is a low impact workout that Beyoncé reportedly relied on to lose baby weight.
Barre-Based Workouts
Loved by Kelly Ripa, Natalie Portman and Zooey Deschanel
If you've ever wondered how ballerinas attain their tight, toned physiques, head to the barre. These workouts combine cardio intervals, strength training and stretching to create long, lean muscles quickly. Barre workouts target specific muscles and work them to the point of fatigue for almost-immediate results.
SkyRobics
Loved by Julianne Hough
This trampoline-based workout combines calisthenics, strength building aerobics and plenty of core work. It's intense — and fun! Feel like a kid again as you bounce, tumble and somersault on the giant trampolines.
POUND
Loved by female drummers in your favorite rock band
POUND mixes cardio interval training with drumming (using lightly weighted drumsticks) to get the heart pumping. The classes work the core, lower body and, of course, arm muscles.
If excess weight is preventing you from exercising comfortably or confidently, talk to our team about weight loss surgery. Many of our patients have been able to live more active lives after obesity surgery. Call us at (713) 535-9903 or send us an email today to learn more about surgery.

WATCH OUR ONLINE
SEMINAR NOW
ONLINE STORE

SHOP NOW
Your BMI:
BMI < 20

underweight

BMI 20 - 24.9

healthy weight

BMI 25 - 29.9

overweight

BMI 30 - 34.9

obesity

BMI 35 - 39.9

severe obesity

BMI 40 - 49.9

morbid obesity

BMI > 50

super morbid obesity