TLC Blog
Dr. Yu Performs Endoscopic Sleeve Gastroplasty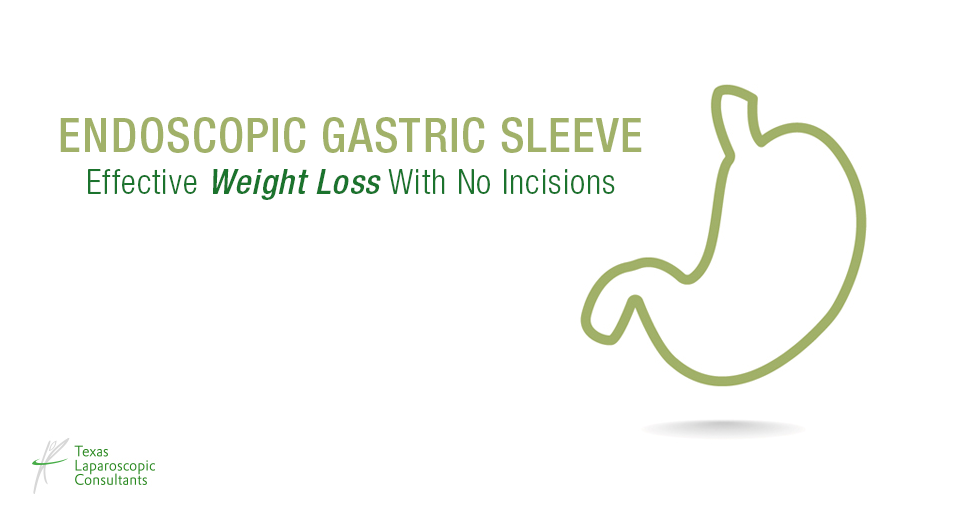 At Texas Laparoscopic Consultants, we provide weight loss solutions tailored to the needs and goals of our patients, and we always strive to perform the most minimally invasive procedures possible while delivering safe and effective results. Therefore, we are thrilled to announce that Dr. Yu has performed our first Endoscopic Gastric Sleeve procedure at TLC.
What is Endoscopic Sleeve Gastroplasty (ESG)?
Endoscopic Sleeve Gastroplasty, also known as Endoscopic Gastric Sleeve, is an innovative way to reduce the stomach size without any incisions. During the procedure, Dr. Yu inserted an endoscope, which is a flexible tube with a camera attached, into the mouth of the patient to access the stomach. He then used an endoscopic suturing device to stitch the stomach into a smaller shape. As with a traditional Gastric Sleeve procedure, the new, smaller stomach shape will restrict the amount of food a patient can eat.



The Benefits of Endoscopic Sleeve Gastroplasty
We are proud that Dr. Yu and the staff at TLC are consistently in the forefront of bariatric medicine. We never stop seeking out new technologies and advancements to help our patients have the best experience possible on their weight loss journey. Benefits of Endoscopic Sleeve Gastroplasty include:
No Incisions and minimally invasive
Effective non-surgical weight loss option
May improve or resolve medical conditions such as Type 2 Diabetes, Sleep Apnea, and Hypertension
Studies show patients lose more than 50% of excess body weight
Contact Us to Learn More
If you have struggled to lose weight through diet and exercise alone, we can help you start the journey to a healthier, happier lifestyle. Our team takes a comprehensive approach to weight loss to help ensure success for each patient. Contact us to schedule an appointment today.

WATCH OUR ONLINE
SEMINAR NOW
ONLINE STORE

SHOP NOW
Your BMI:
BMI < 20

underweight

BMI 20 - 24.9

healthy weight

BMI 25 - 29.9

overweight

BMI 30 - 34.9

obesity

BMI 35 - 39.9

severe obesity

BMI 40 - 49.9

morbid obesity

BMI > 50

super morbid obesity