TLC Blog
The Dangers of Diet Soda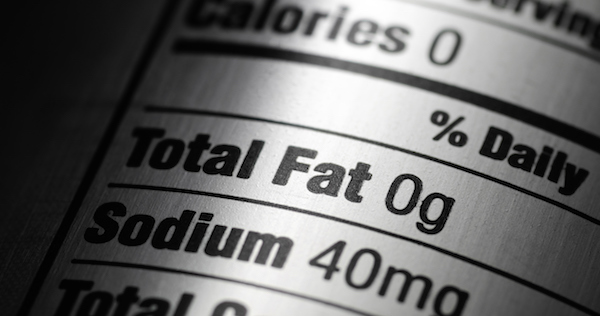 There is an overwhelming amount of evidence that soda is terrible for your health. It lacks any nutritional value and is packed with sugar, carbohydrates and empty calories.
At a glance, diet soda appears to be a better choice than regular soda. It's free of calories, sugar and carbohydrates. And, the "diet" modifier may catch the attention of someone watching his or her weight.
However, nutrition experts are adamant about voicing their concerns of both regular and diet soda. Here, the team at Texas Laparoscopic Consultants shares several important reasons diet soda is dangerous.
Could Lead to Weight Gain
Even though diet soda is calorie-free, it is not the weight loss tool that many consider it to be. A research team from the University of Texas discovered that diet soda drinkers had a 70 percent higher increase in waist circumference compared to non-diet soda drinkers. Those that drank two or more sodas a day had a 500 percent greater increase in waist circumference!
Diet soda is also packed with artificial sweeteners like aspartame, which trigger insulin production and send the body into fat storage mode, which can cause weight gain.
Also, on a psychological level, a diet soda drinker may believe that since they avoided drinking the calories of a regular soda, they can splurge on a high-calorie meal like pizza.
May Cause Headaches
Some studies on aspartame have shown that it can trigger headaches (and serious migraines) in certain people. There is plenty of anecdotal evidence out there to support this claim.
Linked to Higher Risk of Diabetes
A study from the University of Minnesota found that drinking one diet soda per day was linked to a 36 percent increased risk of type 2 diabetes and metabolic conditions like high blood pressure and raised cholesterol.
Prevents Consumption of Healthier Beverages
Having a diet soda with a meal prevents you from drinking a beverage that is better, health-wise, for you: water! Water is critical to many bodily processes.
Wrecks the Teeth
The citric acid of diet soda breaks down and destroys tooth enamel over time. A case study published in the General Dentistry journal showed that habitual diet soda drinkers develop the same level of tooth erosion as cocaine and methamphetamine users.
Bad for the Bones
For years, studies have shown a link between soda consumption and low bone mineral density in women. Regular and diet sodas contain phosphorus, which increases the acidity in the blood; to neutralize the acidity, the body filters calcium from the bones, causing gradual bone loss. Researchers from Tufts University recently found that female soda drinkers had 4 percent lower bone mineral density than non-soda drinkers, and that as few as three sodas per week could cause significant bone loss in women.
Linked to Higher Risk of Heart Problems
A research team from the University of Miami and Columbia University discovered that diet soda drinkers were 43 percent more likely to experience stroke, heart attack or vascular death than non-drinkers
The bottom line: Our team recommends avoiding diet and regular sodas altogether, and reaching for water instead.
Looking for More Nutrition Information?
If you have questions about making good nutrition choices — especially after having weight loss surgery — please contact our practice today and speak to a member of our team. Call (713) 535-9903 or send us an email today.

WATCH OUR ONLINE
SEMINAR NOW
ONLINE STORE

SHOP NOW
Your BMI:
BMI < 20

underweight

BMI 20 - 24.9

healthy weight

BMI 25 - 29.9

overweight

BMI 30 - 34.9

obesity

BMI 35 - 39.9

severe obesity

BMI 40 - 49.9

morbid obesity

BMI > 50

super morbid obesity